Donation Requests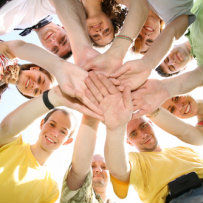 First Northern Community Bancorp is the single-bank holding company of First Northern Bank, a state-chartered bank operating in five counties: Solano, Yolo, Sacramento, Placer and El Dorado. For over 105 years, we have been committed to continually enhancing the economic vitality and social welfare of our local communities through helping charitable organizations via monetary and in-kind contributions and volunteerism.
Recipients of charitable contributions must:
Provide services within our local markets

Hold a current IRS Non Profit Organization 501(c)3 designation

Submit a written request and provide supporting documentation
If you would like to be considered as the recipient of a charitable contribution from First Northern Bank, please complete a First Northern Bank Donation Application:
Along with your completed Application, please include copies of the following:
IRS 501(c)3 Letter of Determination

List of current Board of Directors on non-profit's letterhead

Organization's mission statement on letterhead

Organization's operating budget for past two years (preferably audited statements)

List of existing funding sources (current and pending)

Banking relationships with First Northern Bank
General Information
Requests can be made up to $5,000. However, contributions vary, and typically range from $100 to $1,500. Consideration will be given to the reputation of the organization, the geographical area of service, the number of people directly benefiting from the contribution and the value a project will add to the life of the community.
It is our general policy to exclude the following organizations and purposes:
Organizations without 501(c)3 tax exempt status

Organizations that practice discrimination by race, color, creed, sex, age or national origin

Organizations outside our assessment areas

Political candidates

First year programs or seed money

Religious organizations when denominational or sectarian in purpose, fraternal organizations, veterans groups and labor organizations, when serving only their own membership

Individuals

Reduce debt or past operating deficits
Send Donation Requests to:
Community Relations Officer
First Northern Bank
PO Box 547
Dixon, CA 95620
Each request is individually reviewed for eligibility. Requesting organizations will receive notification of a funding decision within 30 days of receipt of request. Since each First Northern Bank branch best knows its own community's needs, the Contribution Request review process may vary by region.