A Message From The CEO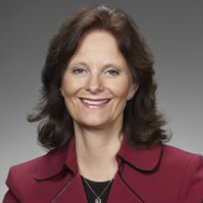 January 30, 2014
Happy New Year to Our Valued Customers, Friends and Neighbors!
We are pleased to report that 2013 was another year of solid growth for First Northern Bank. Year-over-year total deposits grew $73 million or 10%, and our total net loans grew by $63 million or 14%, confirming for us that superior personalized service, innovative delivery, local decision making, and community involvement makes a genuine difference to our customers and communities.
As always, First Northern Bank has a lot of exciting new products and services underway for delivery in 2014. Just to name a few:
The Bank will be switching its Visa Debit Cards to the MasterCard brand in February. This upgrade is part of the Bank's ongoing commitment to continuously improve the benefits and services to customers.

We will be rolling out with a completely redesigned website in February as well. The new site is easy to navigate and will load quickly on all browser platforms.

We will begin advertising our new Visa Platinum, Visa Bonus Rewards and Visa Business Bonus Rewards credit card programs through Elan Financial Services. Rewards may be redeemed for travel, hotels, merchandise and cash. The Bank is also now offering a Secured Visa credit card, a Visa CommUNITY credit card for non-profits and municipalities, as well as the Visa Signature Business Company credit card.

For our small business clients, we will have a March launch of a robust, yet low cost, Online Business Payroll service---perfect for businesses with fewer than 50 employees.
First Northern Bank is uniquely positioned to provide the local, friendly and convenient banking services our communities have come to trust. Those aren't just buzzwords here --- they are the basis of a tradition we've built over a century of superior service and personal attention. We work hard every day to be a bank that treats you with respect, and one that you can count on for solutions. It's been our privilege since 1910, and we never take it, or you, for granted.
We hope you share our excitement and enthusiasm for true community banking. We love your referrals!
Thank you for allowing us to serve your financial needs.
Sincerely,
Louise Walker
President & CEO