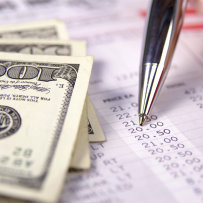 Business Checking Plus Loans
Enhance your business checking account with a revolving line of credit. Your existing First Northern Bank relationship and the low $100 set-up fee make this a fast, efficient loan to establish. In addition to purchase and working capital needs, this loan is ideal as overdraft protection on your account.
Summary

Competitive, variable rate
Loans from $2,500 to $10,000
Revolving term
First Northern Bank's Base Rate plus 8% up to $4,999
First Northern Bank's Base Rate plus 6% up to $10,000
$10 advance fee
$100 set-up fee
Local decisions
Quick approvals
Knowledgeable loan officers
Personal attention
Easy to apply

Streamlined Process

The world isn't slowing down. You know it and First Northern Bank knows it. If you want your business to keep up, you need answers quickly. First Northern Bank understands that.

Our lending process requires less paperwork and quicker solutions. Applying for loans of $50,000 or less requires a simple application. Applying for larger loans (up to $250,000) will require two years of financial information to be provided as well. Throughout every step, your First Northern Bank lending professional will be by your side.