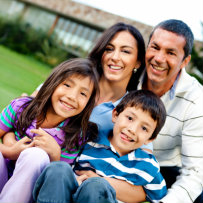 Home Mortgage Loans
First Northern Bank provides excellent service and local decisions to simplify the home loan process. Our online services include the ability to watch daily updated rates. First Northern Bank's Rate Watch Service will keep an eye on interest rates so that you don't have to! Once you sign up for Rate Watch, you'll receive an email when rates reach your goal, or if you prefer, we'll email current rate information on a regular basis. Click on the Rate Watch button below to get started.
Visit our Mortgage Web Center.
Check out our great mortgage rates!
Summary

Competitive rates
Obtain a loan decision or pre-qualification within minutes of submitting your online application
Flexible terms
Affordable payments
Personal assistance
Quick, local decision making
Knowledgeable staff
Easy to apply

Key Benefits

Personal Assistance: You can call or email one of our Loan Representatives to answer any of your questions or to ask for advice.

Quick Turnaround: Receive a loan decision in minutes, rather than days or weeks!

Free Pre-qualifications: We offer free Pre-qualifications, so you can shop for your home knowing that you can afford the mortgage.

Information and Resources: We offer a variety of loan options to choose from including fixed rate mortgages and adjustable rate mortgages. We offer easy to understand explanations of each program on the site and a Loan Representative is always just a call or email away!

*Click on each product for additional information and rate disclosure.