Identity Theft Protection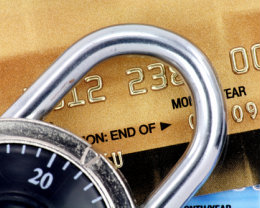 The Federal Trade commission names identity theft as the fastest growing crime in the United States. In fact this year alone, between 7 and 10 million Americans will fall prey to identity theft*. No matter how careful you are, you can still become a victim of identity theft, and it can be hard to discover immediately. Each victim will spend valuable time and money restoring their credit standing and personal reputation.
But this doesn't have to be you. With Deluxe ID TheftBlock® Plus, you can detect theft and greatly minimize its damage. Enroll today and rest easier knowing that your credit files are being proactively monitored each business day for early signs of identity theft. If suspicious activity occurs, you'll be notified. And if you become a victim, you'll receive professional recovery support and expense reimbursement.
First Northern Bank offers the Deluxe ID TheftBlock® Plus for only $4.49 per month and provides the following:
Proactive Credit Bureau Monitoring - Ongoing monitoring of credit files each business day.
Security Alerts - You'll receive ongoing notification of changes or inquiries to credit bureau records.
Membership Kit - Personalized creditor contact information, insurance certificate, and other essential information is provided upon enrollment.
Credit Report - You'll have 24-hour online access to your credit report within the first 90 days of enrollment. Or if you prefer, a hard copy will be mailed.
Recovery Support and Resources - If you should need it, you'll receive qualified, personal assistance from an Identity Theft Recovery Unit.
Fraud Prevention e-Newsletter - Helpful fraud information sent monthly via email
Deluxe® Check-Order Screening - Monitoring of Deluxe check orders for signs of account take-over.
Expense Reimbursement - Up to $2,500 for qualified expenses as a result of identity theft, at no additional cost, after a $250 deductible.
You deserve the peace of mind that comes from Deluxe ID TheftBlock® Plus. Enroll today!
*Federal Trade Commission, Gartner Research, Harris Interactive, Bureau of Justice Statistics, The Council of Better Business Bureaus and Javelin Strategy and Research, Identity Fraud Survey, 2006.