Foreclosure Resources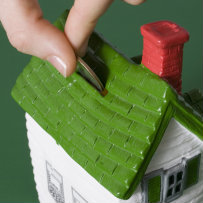 If you're a homeowner facing financial hardship and are having trouble keeping up with your mortgage payments, below is a list of resources that may help you get back on track.
First Northern Bank Mortgage Loan Department
Person-to-person customer service is available during regular business hours, Monday - Friday, 8:00am - 5:00pm by calling (800) 682-8648.
Before you contact us to discuss your options, please prepare the following information:
Brief explanation of your hardship

Proof of all household income, including your two most recent pay stubs

Most recent federal tax return, including all schedules
If you are self employed, in addition to the above documents you will need to provide:
Current income statement

Balance sheet

Statement of owner's equity

Six month profit and loss statement
Sacramento Housing and Redevelopment Agency
The Sacramento Housing & Redevelopment Agency offers a list of resources with links to agencies that can provide counseling and additional helpful information if you are facing default or foreclosure on your mortgage loan.
Freddie Mac - Federal Making Home Affordable Program
In support of the Federal Making Home Affordable Program, Freddie Mac and Fannie Mae are offering two initiatives that will help keep more families in their homes, stabilize communities and assist homebuyers during this difficult time.
Be on the Lookout for Mortgage Relief Scams
The mortgage foreclosure crisis has sparked an increase in fraud. Read more about mortgage scams, including five tips for spotting scams.