Protect Your Account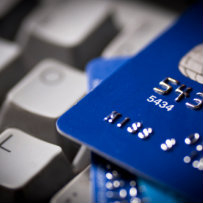 ***Attention First Northern Bank Customers***
September 21, 2015 -- In the past few days, First Northern Bank, along with many other financial institutions in the region, has had an increase in fraudulent activity on its Debit Cards. Please contact us at (877) 362-6000, or after 5pm call (800) 554-8969, to report any suspected fraudulent charges on your First Northern Bank Debit Card so we can block your card and issue you a new one. Thank you.
To protect your account, we monitor your ATM and debit card transactions for potentially fraudulent activity which may include a sudden change in locale (such as when a U.S.-issued card is used unexpectedly overseas), a sudden string of costly purchases, or any pattern associated with new fraud trends around the world.
If we suspect fraudulent ATM or debit card use, we'll be calling you to validate the legitimacy of your transaction(s). Your participation in responding to our call is critical to prevent potential risk and avoid restrictions we may place on the use of your card.
Our automated call will ask you to verify recent transaction activity on your card

You'll be able to respond via your touchtone keypad

You'll also be provided a toll-free number to call should you have additional questions
Our goal, quite simply, is to minimize your exposure to risk and the impact of any fraud. To ensure we can continue to reach you whenever potential fraud is detected, please keep us informed of your correct phone number and address at all times.