Security Information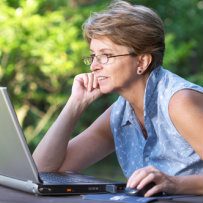 ACTUAL OR ATTEMPTED UNAUTHORIZED USE OF OUR WEB SITE OR SYSTEMS, INCLUDING UNAUTHORIZED UPLOADING OR DOWNLOADING OF INFORMATION AND MISUSE OF PASSWORDS OR OF ANY INFORMATION POSTED ON THE BANK'S WEBSITE IS PROHIBITED BY FEDERAL AND STATE LAW AND WILL BE REPORTED TO APPROPRIATE ENFORCEMENT AGENCIES.
First Northern Bank is committed to ensuring that your on-line banking experience is safe and secure. While we have taken the necessary steps to put in place a security infrastructure, you also play an important role in protecting your accounts.
With the combination of our security and you practicing the following safeguards, your experience online should be safe and secure:
After the enrollment process, we will assign you a user identification and a temporary password. During your first time logging in, you'll be prompted to change the temporary password. Once you change the temporary password, only you will know it. Be sure to keep your password a secret. Do not write it down. Instead memorize your password, and never disclose it to anyone. Make sure no one watches you enter it and change your password if you suspect someone may know it. It is good practice to change your password regularly.

In order to provide the best performance to you when using our web-site, we do not send a "no-cache" command to browsers meaning the "back button" on your browser will work. Always sign off before visiting other Internet sites. We automatically sign you off after 10 minutes of inactivity but if you leave the computer signed on someone else could step in and press the "back key" and view account information.

If others use your computer, clear your browser in order to clear the web pages that have been stored in your hard drive. How you clear your cache will depend on your level of browser. Follow your browser instructions to "clear cache".

Maximize the security of your browser by reviewing the security options on your browser and always choosing the highest security settings available.

Keep your computer clean and free from viruses-use virus protection software.

We strongly recommend that you use a browser with 128-bit encryption to conduct secure transactions over the Internet.
Encryption
Browsers offer varying degrees of security, particularly in regard to encryption. Encryption helps to protect your private information so that it cannot be intercepted or read by a third party.
Encryption is a method of scrambling information for transmission between you and the bank. A key is needed to decode the information. For example, when you request information about your account to the bank your browser encrypts the information. When the bank receives the request, it is decoded and the information is sent back to you encrypted, then your browser decodes the information to read it.
There are various levels of encryption available on browsers. In order to determine when data is being encrypted, your browser will tell you. In the bottom of your browser window, there will be an icon that tells you if your banking session is encrypted.
| Browser | Icon Indicating Secure (Encrypted) | Icon Indicating Secure (Encrypted) |
| --- | --- | --- |
| Netscape Navigator 3.0 | Key | Broken Key |
| Netscape Navigator 4.0 | Locked Pad Lock | Unlocked Padlock |
| AOL's Microsoft Explorer | Locked Pad Lock | Unlocked Padlock |
| Microsoft Explorer 5.0 | Locked Pad Lock | Unlocked Padlock |
| Microsoft Explorer | Locked Pad Lock | Unlocked Padlock |
Please note: When using Microsoft Explorer 5.0 as your browser, there is an option that allows you to save your password for secure sites. If this option is enabled, the browser will prompt you to "save passwords" and from that point forward the password you selected will be stored and the browser will sign on to online banking without requiring you to enter a password each time. We STRONGLY RECOMMEND that this option be disabled because anyone who opens your browser could access your account information without needing the password. If you choose to enable this option, you should make every effort to explore other lock down methods for your personal computer.
Using the "key and locked example, we'll describe 40-bit and 128-bit encryption. The difference between these two types of encryption is one of capability. Exponentially one is more powerful than the other.
40 bit encryption means there are 2 x 10 40 power possible keys that could fit into the lock that holds your account information. That means there are many billions (a one followed by 12 zeros) of possible keys.

128-bit encryption means there are 2 x 1088 power (a three followed by 26 zeros) times as many key combinations than there are for 40-bit encryption. (128-bit encryption has 2 x 10128 power.)
If you are currently using a browser with 40-bit encryption, PLEASE UPGRADE NOW. By using a 128-bit browser and digital identity verification, you are protected by the highest level of encryption commercially available.
Most browsers let you check your level of encryption:
Netscape browsers: To check our level of encryption, go to the "View menu, select "Page Info", and look under the line that begins "Security."
Microsoft browsers: To check your level of encryption, go to the "File" menu, select "Properties", and then select "Security." Another way is to select "Help" then "About Internet Explorer."
Firewalls
We employ many strategies such as firewalls and filtering routers to ensure unauthorized users are blocked from our computers.
Digital Identity Verification
We have a digital server certificate by RSA Security Inc. that your browser uses each time you sign on to verify that you are connected to First Northern and protects your transactions over the Internet.
Monitoring
First Northern is constantly evaluating its security architecture to ensure that it provides the highest level of privacy and safety for bank customers. Our security team watches site activity for anything out of the ordinary.
Cookies
Cookies are messages a web server (www.thatsmybank.com) gives to a web browser (used by you). A cookie is a way for a web site to recognize whether or not you have visited the site before. The cookie cannot be read by a web site other than the one that "set" the cookie. Most cookies only last a single session. They do not read your hard drive.