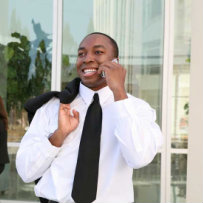 Telephone Banking (TeleBank)
Be on top of your finances with TeleBank. All you need is a touch-tone phone.
Access and manage your accounts from anywhere in the United States anytime, toll-free. So warm up those fingers and start dialing!
Summary

Obtain account balances
Review posted transactions
Transfer funds between your accounts
Make loan and reserve account payments
Receive a fax of your checking or savings account activity
Obtain our office locations and contact info
Apply for a consumer loan
Call TeleBank: 1-800-818-24HR from anywhere in the U.S. - From Dixon, please call 678-4489.

Getting Started

Two simple steps make getting started with TeleBank quick and easy!

Step 1: Call or come in to any of our branches and ask to have your TeleBank access activated. Within minutes you'll have your TeleBank Personal Identification Number (PIN).

Step 2: Call (800) 818-24HR, or 678-4489 from Dixon, and immediately begin to use TeleBank! Before you place your call, have your account numbers ready.