Trust Options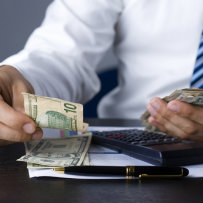 Trust Options
First Northern Bank's asset management and trust services are designed to help create and maintain financial security for you and those close to you.
In today's economic environment, guidance from our trained professionals can provide the financial stability you need to relax and enjoy life. To help protect and pass along your financial resources, First Northern Bank provides the following trust services:
Trust Administration
A living trust drafted by your attorney provides comprehensive long-term planning arrangements. You may decide to have First Northern Bank act as your trustee, to take on broad responsibilities for keeping your financial affairs orderly now, as well as after your lifetime.
Estate Settlement
Almost everyone needs a will. If a valid will is lacking, your estate must be distributed according to the unbending laws of intestacy--a distribution that may bear little relationship to actual family needs. First Northern Bank can serve as executor of your will, taking over the often time-consuming and complicated tasks associated with administering an estate.
Standby Trust
You may establish a living trust to fit just about any personal requirement. Suppose you enjoy doing your own investment homework now but foresee the day when you might become disabled, wish more freedom to travel, or simply decide to take life easier. You should consider having a standby trust. First Northern Bank, as trustee, will stand ready to administer your trust and manage your money (or for your spouse or other beneficiaries in the event of your death, including tax-savings provisions, if desired). Meanwhile, you retain complete control of your assets and complete freedom to keep on handling your own affairs as long as you desire.
Investment Management Account
Our asset management accounts are designed to relieve you of the burden of making important investment decisions. Once objectives are set, we implement an investment strategy designed specifically for you through careful selection of individual securities.
Custody Account
As custodian, First Northern Bank protects securities from fire, theft and other hazards. We collect income and matured or called bonds, sell or exercise stock rights on your behalf, and take care of all routine investment chores. A service within a service for our Investment Management Accounts, Custody is also available on a stand alone basis. Think of us as your investment secretary and bookkeeper.
Charitable Trust
Charitable trusts have long been an important part of estate planning. With trusts, the benefit of owning securities or other assets can be split into two parts--present and future:
One or more "income beneficiaries" can be given the immediate benefit of ownership in the form of periodic payments from the trust. These income payments can last for a specified number of years or for your beneficiary's lifetime.

One or more charitable "remainder beneficiaries" receives the income-producing assets in the future, when the required income payments have been completed.
Both the right to receive trust income and the right to receive a trust's "remainder interest" can be valued for the purpose of granting income tax deductions, and also for the purpose of figuring gift or estate tax.
Trust Under Will (Testamentary Trust)
By leaving all or portions of your estate in trust, your will can add to your family's security. A trust for your spouse, if you're married, can provide generous support if he or she survives you. What's more, a trust frequently reduces federal estate taxes for husband and wife by reducing the tax exposure at the survivor's death. When compared with the tax consequences if the first to die leaves a will with no trust, the savings can be substantial.
More Information
If you would like more information about First Northern Bank's asset management and trust services, visit the Trust FAQs page. You can also contact one of First Northern Bank's experienced trust professionals, or simply call or visit any one of our convenient branch locations.
Investments not FDIC insured - May lose value - No bank guarantee