Trust Services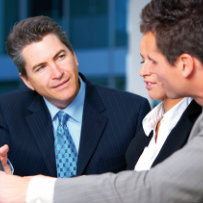 Personal Estate Planning Organizer
First Northern Bank provides all the products and services you need to grow your assets, manage your portfolio, and protect your wealth. In today's economic environment, guidance from our trained professionals can provide the financial stability you need to relax and enjoy life.
To learn more about trusts and other asset management products and strategies, click on the categories to the left. We have plenty of helpful information!
Once you're ready to get started, our trust and investment professionals will work with you to design a plan that meets your needs.
Contact us today to get started.
Meet our Asset Management & Trust Team.
"Put not your trust in money, but put your money in trust"
- Oliver Wendell Holmes
Investments not FDIC insured - May lose value - No bank guarantee