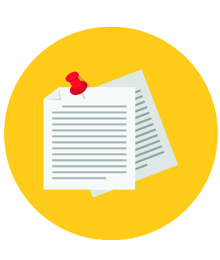 Answers To Commonly Asked Questions ? FAQs
Published: February 17, 2021
To view this content as a PDF click here.
Q: When Can I Apply?
A: First Northern Bank's automated PPP application system is open for eligible first and second draw borrowers. The application process is easy and intuitive; it guides the client through the entire process, pre-filling information on file from our first draw borrowers.
Q: How Do I Apply?
A: Visit https://ppp.thatsmybank.com for a fully automated application experience (you can also access the PPP application system from First Northern Bank's website homepage). We believe you will find our automated PPP system to be easy and intuitive to use. We have summarized the documentation SBA is requiring to accompany your PPP application on our PPP Round 2 Reference Guide. Applications received outside of the Bank's website will not be accepted. If you need access to a computer, please contact your local branch to make arrangements to utilize the computer resources there.
IMPORTANT: You must have an open First Northern Bank checking account to be eligible to apply for a PPP loan with the Bank.
Q: What if I Don't Complete the PPP Loan Application in One Sitting?
A: No problem! You can save what you've already input, leave the system, then come back in at another time with a password you created.
Q: What are Some of the Other Features of First Northern Bank's New Automated PPP Application System?
A: The system will guide you through the application process in phases, and let you know where you are in the process. It will direct you to the exact line in the tax return to find a specific figure that is needed. It will highlight the exact item that was missed or entered incorrectly if the system detects any errors within the application. And, for those of you who applied for Round 1 of PPP through First Northern Bank, the system will pre-fill the information we have on file for you.
Q: Can I Apply if My First PPP Loan has Not Yet Been Forgiven?
A: You may apply for a second PPP loan prior to the first PPP loan being forgiven, fully or in part. However, to be eligible for a second PPP draw you must have used, or will use, the first PPP loan funds by the time of the application for the second draw.
Borrowers with draw one loans under review for forgiveness cannot receive draw two until the review is complete. SBA will hold the funds for the borrower and will attempt to complete the review as quickly as possible.
Q: What Documentation Do I Need to Provide with My PPP Loan Request?
A: Please see the list of documentation required located on First Northern Bank's PPP Round 2 Reference Guide. Your documentation can be uploaded into FNB's application system.
Q: How Do I Prove the 25% Reduction in Revenues Required to be Eligible for a Second Draw Loan?
A: If quarterly revenues are utilized in the calculation, company prepared financial statements are acceptable. Please refer to our Reference Guide for more detail. If borrower chooses to utilize annual figures to calculate reduction in revenues, tax forms must be provided; 2020 forms can be estimated.
Q: Once I Apply for My Second Draw, How Long Until I Will Receive the Funds?
A: The SBA has not yet provided an estimated turn-around time for their processing of the applications. However, once the SBA has approved the loan, the lender must make the disbursement within ten calendar days.
Q: When Will My EIDL Balance Be Paid Off? What Happens if I Already Paid My EIDL Off or Started Making Payments?
A: The SBA will be remitting payment on these loans to the Bank, including interest. If a loan has been paid off or payments have been made, remittance of this overpayment will be made to the borrower. At this time, the SBA has not released a date for when this will happen. Please note that borrower payments must continue until the payoff is received from the SBA.
Q: If I Haven't Already Applied for Round 1 PPP Loan Forgiveness, Do I Do That From First Northern Bank's New Automated System?
A: Yes! First Northern Banks new automated system is ready to accept forgiveness applications. The streamlined forgiveness application for loans less than $150,000 is available as well. Should you have any questions, please contact our PPP Support Team at (707) 678-3041 or [email protected].
Q: How Will FNB be Updating Business Clients if the SBA Makes Changes to The PPP Guidelines?
A: All updates will be maintained at thatsmybank.com/ppp. Depending upon the significance of the change, we may send out an email to alert you.
Q: What if I Need to Talk to Someone at First Northern Bank About the PPP Application Process?
A: Please call our PPP Support Team at (707) 678-3041.
Q: If I received my first PPP loan from another financial institution, can I apply for a second-draw loan through First Northern Bank?
A: Absolutely! As part of the application process, you will need to provide the SBA loan number from your first PPP loan.
Q: May I use a PO Box as my business address within the PPP application?
A: No, your business address must be a physical street address.
Q: How quickly will I receive the PPP loan funds from the time I submit my application?
A: The SBA has stated that there will be a time lapse between when a lender submits a PPP application to the SBA and when the SBA provides an SBA loan number to the lender. The delay is due to additional checks the SBA intends to conduct on borrowers to ensure the integrity of the Paycheck Protection Program. While there is no guarantee of adequate program funding, the SBA has expressed confidence that the amount of funding provided for first draw and second draw PPP loans will meet all borrower demand, and expects all loan applications will be processed in an orderly manner. Once the SBA has approved the loan, the lender must make the disbursement within ten calendar days.
View all posts