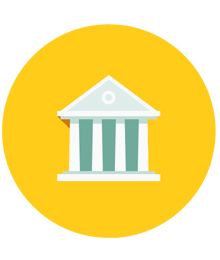 FNB's New Digital PPP Loan Platform Will Accept Forgiveness Applications Beginning Feb. 8
Published: February 4, 2021
First Northern Bank is pleased to announce that our new digital PPP Loan platform has been updated with the most current PPP Forgiveness guidance and forms, including the streamlined application for borrowers with loan amounts of $150,000 or less. We will begin accepting PPP Forgiveness Round 1 Applications through our new system at 9:00am, Monday, February 8, 2021.

When you are ready to apply for PPP Loan Forgiveness, whether it be for your first or second draw, please go to First Northern Bank's PPP system page at ppp.thatsmybank.com. The PPP Forgiveness button will be right next to the PPP Loan button.
---
The following Q&A should help to clarify what your next steps should be with respect to PPP Loan Forgiveness:
Q: I received a PPP Loan, but I am not sure if I qualify for Forgiveness.
A: First Northern Bank encourages all its business clients who received a PPP Loan to apply for Forgiveness. Even if you may not qualify for 100% forgiveness, we would hate to see you miss the opportunity for forgiveness at any level.
Q: I already applied for Forgiveness and I received confirmation that my application was submitted to the SBA. Do I need to re-apply through First Northern Bank's new digital PPP loan/forgiveness system?
A: No, if you received confirmation that your application was submitted to the SBA, you do not need to re-apply. The SBA has your Forgiveness application.
Q: I started my PPP Forgiveness application with First Northern Bank on the 'original PPP Forgiveness portal', however I have not completed the process. What should I do now?
A: First Northern Bank will be reaching out to those customers who are only partially through the Forgiveness application process. We will help you transition your application data and any uploaded forms to our new digital PPP platform. We want your experience to be as simple as possible; our new digital system makes that happen.
Q: I believe my PPP Forgiveness application has already been submitted to the SBA. How can I be sure?
A: Please check your email for a Confirmation Notice sent by First Northern Bank stating your Forgiveness application has been submitted to the SBA.
Q: I would like to see the latest SBA updates on PPP Forgiveness. Where do I find that information?
A: You can find 'SBA Updates Rules, Forms for PPP Forgiveness' released by the SBA on January 19, 2021 as amended for the Economic Aid Act on the SBA's website at www.SBA.gov or on First Northern Bank's PPP Reference page at [PPP Forgiveness Guidance].
Q: Who should I call with my questions surrounding applying for PPP Loan Forgiveness?
A: Our friendly First Northern Bank PPP Support Team is available to assist you. Please call (707) 678-3041 or email [email protected].
View all posts