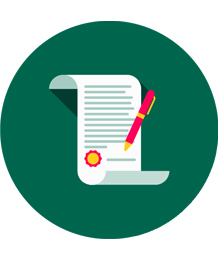 SBA Now Accepting Second-Draw PPP Applications from 2021 First-Draw Borrowers
Published: March 17, 2021
The Small Business Administration is now accepting second-draw PPP loan applications from borrowers who previously submitted first-draw loan applications in calendar year 2021.

To be eligible for a second-draw loan, the borrower must have received a first-draw PPP loan and have used, or will use, the full amount of the first-draw PPP loan on or before the expected date on which the second-draw PPP loan is disbursed to the borrower.

The SBA also added two additional organizational types—single member LLCs and qualified joint-venture (spouses)—that can be used by borrowers when using the Schedule C gross income PPP calculation. SBA will update its PPP platform and the E-Tran system in the coming days to reflect these changes.

First Northern Bank's automated PPP Loan & Forgiveness Platform is also able to accept the Second-Draw Applications for 2021 First-Draw Borrowers.

As always, please feel free to contact our PPP Support Team at [email protected] or (707) 678-3041 should you have any questions.
View all posts