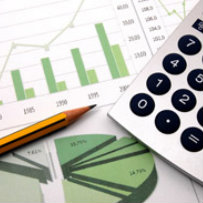 Certificates of Deposit (CDs)
Improve your earnings without risking any of your company's cash assets. Simply pick the term and your funds earn a guaranteed fixed rate. By laddering maturity dates, you can add liquidity to your CD investments.
Summary

Fixed rate of return
Various terms
Automatic renewal available
Early withdrawal penalty may apply

Interest can be paid monthly, quarterly, semi-annually, annually, or at maturity. We can add earnings to the CD, transfer it to a checking or savings account, or pay you via cashier's check.

CDARS®

Looking for safety and CD-level rates for your large deposits? Find out why thousands of businesses, non-profits and public funds/governments choose CDARS — the easiest way to access multi-million-dollar FDIC insurance through our bank. (Limits apply.)

First Northern Bank can place your funds with multiple FDIC-insured institutions through the Certificate of Deposit Account Registry Service®. You only have to deal with us; we'll take care of the rest.

Full FDIC insurance
Manage multiple accounts easily
One bank, one rate, one statement
Terms from 4 weeks to 3 years
No fees

CDARS is great for individuals, non-profits, public funds, advisors, businesses, and socially motivated investors.

CDARS is a registered service mark of Promontory Interfinancial Network, LLC.