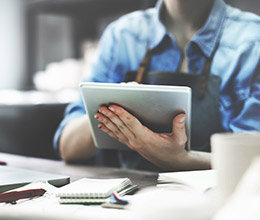 eStatements
Save trees — and yourself — from wasteful paper statements. An eStatement is simply your bank statement and check images in electronic format. It looks just like a paper statement, but it is accessed through First Northern's online banking service. You can view eStatements and check images online, save them to your computer, or print them — 24 hours a day, 7 days a week.
Summary
Save paper and save the environment
Fast, free, and easy alternative to paper statements
Easier to retrieve info when needed
Eliminate a paper trail
Reduce chances of fraud and identity theft
Arrive faster than paper statements
Simplify recordkeeping
Easily access past statements
Ability to download for permanent storage or print if needed
Receive email notice when new e-statement is ready
FAQs
Is there a fee for eStatements?
No. It's another FREE service from First Northern Bank!
Which accounts are eligible?
All checking and savings account statements can be viewed using our eStatement service.
Why choose eStatements over paper?
Faster delivery than a mailed paper statement. Once your eStatement is generated each month, you'll have access to it immediately.
Identity protection — eStatements eliminate the possibility of your paper statement being lost or stolen in the mail.
Environmentally friendly — with no paper wasted in printing statements and envelopes, eStatements save natural resources.
Are eStatements secure?
Yes. Your statement is stored behind firewalls and is transmitted to your Internet browser using 128-bit encryption providing the highest level of encryption available.
How do I view eStatements?
Log on to www.thatsmybank.com, sign in to Online Banking, and click on Statements
How do I turn off my paper statement(s)?
To turn off your paper statement(s), select eStatements under Accounts within Online Banking, and follow the prompts.
Interested? Reach out to us to learn more.