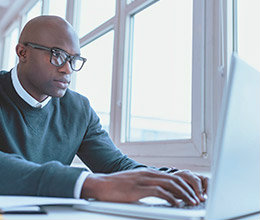 Security Information
ACTUAL OR ATTEMPTED UNAUTHORIZED USE OF OUR WEB SITE OR SYSTEMS, INCLUDING UNAUTHORIZED UPLOADING OR DOWNLOADING OF INFORMATION AND MISUSE OF PASSWORDS OR OF ANY INFORMATION POSTED ON THE BANK'S WEBSITE IS PROHIBITED BY FEDERAL AND STATE LAW AND WILL BE REPORTED TO APPROPRIATE ENFORCEMENT AGENCIES.
First Northern Bank is committed to ensuring that your on-line banking experience is safe and secure. While we have taken the necessary steps to put in place a security infrastructure, you also play an important role in protecting your accounts.
With the combination of our security and you practicing the following safeguards, your experience online should be safe and secure:
After the enrollment process, we will assign you a user identification and a temporary password. During your first time logging in, you will be prompted to change the temporary password. Once you change the temporary password, only you will know it. Be sure to keep your password a secret. Do not write it down. Instead memorize your password, and never disclose it to anyone. Make sure no one watches you enter it and change your password if you suspect someone may know it. It is good practice to change your password regularly.
In order to provide the best performance to you when using our website, we do not send a "no-cache" command to browsers meaning the "back button" on your browser will work. Always sign off before visiting other Internet sites. We automatically sign you off after 10 minutes of inactivity but if you leave the computer signed on someone else could step in and press the "back key" and view account information.
If others use your computer, clear your browser in order to clear the web pages that have been stored in your hard drive. How you clear your cache will depend on your level of browser. Follow your browser instructions to "clear cache".
Maximize the security of your browser by reviewing the security options on your browser and always choosing the highest security settings available.
Keep your computer clean and free from viruses-use virus protection software.
We strongly recommend that you use a browser with 128-bit encryption to conduct secure transactions over the Internet.
Keep your computer up-to-date with security updates to your operating system and anti-virus software.
Making Online Banking Safe and Secure
When you travel the Internet to access online banking, you want to be assured, first and foremost, that effective safeguards are in place to make your visit safe, secure, and reliable. When you use online banking to visit First Northern Bank, whether it's to learn about rates, to review your accounts or to pay your bills, you are entering a secure area. Measures First Northern Bank takes include the following:
Password Protection & PIN
Your password and PIN (personal identification number) are the first line of defense, and are your unique identifier. Be sure not to share them with anyone – most frauds involving hijacked accounts originate with someone the victim knows.
Multi-Factor Authentication
This form of identity verification provides added security be requiring multiple forms of identification, such as something you know (password or PIN) and something you have (ATM card, smart card).
Encryption
Once online with First Northern Bank, your transactions and personal information are secured by encryption software that converts the information into code that is readable by only you and the Bank.
Privacy Policies
First Northern Bank's privacy policies protecting your personal information are stringent. Your confidential information is treated with the utmost care, meeting or exceeding federal and state mandates.
Encryption
Browsers offer varying degrees of security, particularly in regard to encryption. Encryption helps to protect your private information so that it cannot be intercepted or read by a third party.
Encryption is a method of scrambling information for transmission between you and the bank. A key is needed to decode the information. For example, when you request information about your account to the bank your browser encrypts the information. When the bank receives the request, it is decoded and the information is sent back to you encrypted, then your browser decodes the information to read it.
There are various levels of encryption available on browsers. In order to determine when data is being encrypted, your browser will tell you. The address line of your browser window will display an icon that tells you if your banking session is encrypted. A Locked Padlock indicates that the page is secure, an Unlocked Padlock icon indicates that the page is not secure.
When using any browser there is an option that allows you to save your password for secure sites. If this option is enabled, the browser will prompt you to "save passwords" and from that point forward the password you selected will be stored and the browser will sign on to online banking without requiring you to enter a password each time. We STRONGLY RECOMMEND that this option be disabled because anyone who opens your browser could access your account information without needing the password. If you choose to enable this option, you should make every effort to explore other lock down methods for your personal computer.
Most browsers let you check your level of encryption:
Internet Explorer - Launch Internet Explorer - Enter the URL you wish to check in the address line - Right-click the page and select Properties - In the new window, look for the Connections section. This will describe the level of encryption.
Google Chrome - Launch Google Chrome - Enter the URL you wish to check in the address bar. In the address bar, click the icon to the left of the URL - Look for the line "The connection uses..." This will describe the level of encryption.
Firewalls
We employ many strategies such as firewalls and filtering routers to ensure unauthorized users are blocked from our computers.
Digital Identity Verification
We have a digital server certificate by RSA Security Inc. that your browser uses each time you sign on to verify that you are connected to First Northern and protects your transactions over the Internet.
Monitoring
First Northern is constantly evaluating its security architecture to ensure that it provides the highest level of privacy and safety for bank customers. Our security team watches site activity for anything out of the ordinary.
Cookies
Cookies are messages a web server (www.thatsmybank.com) gives to a web browser (used by you). A cookie is a way for a web site to recognize whether or not you have visited the site before. The cookie cannot be read by a web site other than the one that "set" the cookie. Most cookies only last a single session. They do not read your hard drive.
Our Website
Our Website is not designed to collect personally identifying information about our site users. We use standard software to collect generic information about you such as your Internet Service Provider's domain name, the pages you visit, and the date and time of access. We use this information to create summary reports and statistics in order to determine the level of interest in information available on our website. You may elect to provide us with personal information via email, online registration and surveys; however, this information is only used internally, as appropriate, to handle your request. It is not shared with or sold to other companies.
Some areas of our website may use a "cookie" to allow the web server to log the pages you use within the site and to know if you have visited the site before. Cookies also store customer-defined preferences for features such as stock tracker, weather and favorite links available on First Northern Bank's portal.
Email
Email is not necessarily secure, and we ask that you do not provide personal or account information through email.
Linking to Other Sites
Please remember that when you use a link to go from our website to another website, our Privacy Policy is no longer in effect. If you are asked to provide information on one of those websites, we strongly urge you to first carefully study their Privacy Policies.
Children's Privacy
Our website is directed to a general audience. We do not knowingly solicit or collect personal information from children on our site.
If you would like more information about your rights to privacy, please click here, FDIC: New Rights to Privacy. If you have questions regarding First Northern Bank's privacy policy, please call your branch or send us an email. You may also write us or stop by one of our branches and discuss your questions with one of our employees.
Thank you for choosing to bank with us. We appreciate your business and will continue to provide the superior service that you've come to expect from First Northern Bank.