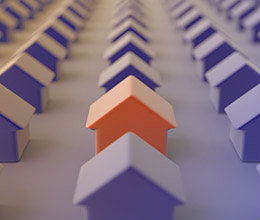 Mortgage Relief Assistance
Resources to Help Avoid Foreclosure
If you are a homeowner facing financial hardship and are having trouble keeping up with your mortgage payments, the following resources may help you to get back on track.
First Northern Bank Mortgage Loan Department Contact Information
Person-to-person customer service is available during regular business hours Monday through Friday from 8 am until 5 pm by calling (707) 678-0226 or toll-free at (800) 682-8648.
Department of Housing and Urban Development (HUD)
You may also contact HUD to find a HUD-certified housing counseling agency by calling the toll-free number (800) 569-4287. Additional information may be found at hud.gov.
Be on the Lookout for Mortgage Relief Scams
There has been an increase in bad actors attempting to carry out mortgage relief fraud. Read more about mortgage scams.
Find Out About the CA Mortgage Relief Program
Falling behind on your housing payments? You are not alone. Help is here for California homeowners. Learn more
Get Free Counseling To Help With Broader Financial Challenges You May Be Facing
If you would like information on how to deal with any broader financial challenges you may be facing, reach out to a local HUD-approved, non-profit housing counseling agency. To find an agency near you, go to hud.gov or call 1 (800) 569-4287 (TDD 1-800-877-8339). They can provide free assistance that includes financial education and mortgage help services.
Be sure you avoid anyone who asks for a fee for counseling or a loan modification or asks you to sign over the deed to your home, or to make your mortgage payments to anyone other than First Northern Bank.
Consumer Financial Protection Bureau (CFPB) Website to Educate Struggling Mortgage Borrowers
The CFPB maintains a website for mortgage borrowers and renters struggling from the pandemic. Find information on additional resources to help you in your particular situation. Learn more.