Business Term Loans
We invest in the best bankers, resulting in First Northern Bank being the region's #1 local small business lender for over a decade.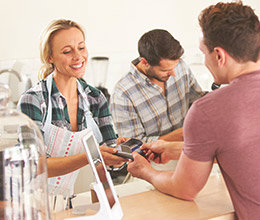 Business Term Loans
It takes money to make money — and it takes a strong lending partner to ensure all your needs are met. Choose a First Northern Bank term loan for business expansion, equipment purchases, and other lump sum needs. Our rates are competitive and our terms are flexible. Best of all, our streamlined application process and local decision-making guarantee a quick response.
Summary
Competitive rates for a wide range of business expenses:

Working capital
Equipment
Machinery
Inventory
Facility improvements
And more

Loans from $50,001 to $750,000 (contact us for business term loans over $750,000)
Repayment terms up to 60 months customized to fit your business's unique needs
½% origination fee (minimum $200)
Quick, local decision-making and processing
Detailed, attentive service from start to finish
Streamlined Application Process
The world isn't slowing down. You know it and First Northern Bank knows it. If you want your business to keep up, you need answers quickly. First Northern Bank understands that.
Our lending process requires less paperwork and quicker solutions. Applying for loans of $150,000 or less requires a simple application. Applying for larger loans ($150,001 to $750,000) will require three years of financial information to be provided as well. Throughout every step, your First Northern Bank lending professional will be by your side.
There's no time like the present to get started!