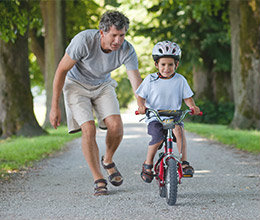 Minor's Statement Savings
Empower the young minds of tomorrow with our Minor's Statement Savings account. Lay the foundation for financial literacy and responsibility by introducing your child to the world of saving. Start nurturing a bright financial future for your child with our Minor's Statement Savings account.
Summary
Available to young savers and teens up to 18 years old
Minor must be either a joint tenant on account or the beneficiary of an informal trust
Attractive interest on entire balance
No monthly maintenance fee
No minimum balance requirements
3 free withdrawals per month; a fee is charged for each withdrawal thereafter
Establishes the importance and know-how of saving money from an early age
Online Banking, Text Banking, and our mobile app
Free eStatements
Direct deposit available
$25 minimum deposit to open
Interested? Reach out to us to learn more.