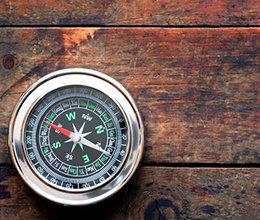 Why Bank with First Northern Bank?
Whether you've heard of First Northern Bank or not, you might wonder why you would choose us as a banking partner. We're glad you asked! We've compiled 10 key advantages that we believe set us apart from our competitors. Our vision is to be the most admired financial services provider, so more and more people will say, First Northern, That's My Bank!
A Dedication to Remaining Independent
In 1996, the Board of Directors adopted a Policy of Independence to share with our customers, communities and stockholders, our intention of remaining independent. Read More.
We've Stood the Test of Time
First Northern has operated safely under the same ownership throughout two World Wars, the Great Depression and 20 recessions. Today STRONGER than ever! Learn More about our History.
First Northern Bank's Managers & Lenders have FOUR Times the Experience
Our managers and lenders have an average of over 24 years of experience with First Northern Bank — four times the industry average. We have the expertise to understand the nuances and intricacies of your industry and use local decision making to meet your needs. Meet our Team!
#1 in Customer Satisfaction
We know all banks say they provide superior customer service...but our annual customer retention rate of over 97% is testimony that we have truly satisfied customers, making us #1 in community bank market share within our key markets. AND…9 out of 10 of our business clients say they would recommend First Northern Bank to their family and friends.
Investing Time & Money in our Communities
We CARE for others in our communities…our employees volunteer an average of over one week per year in community service, and First Northern Bank has donated nearly $2 million to our communities over the past 10 years. Learn More about our Community Initiatives.
#1 in Small Business Lending
We invest in the best bankers resulting in First Northern Bank being the region's #1 local small business lender for over a decade.Learn More about our Business Loans.
People First, Absolute Integrity, and a Zest for Excellence
Our values of People First, Absolute Integrity and a Zest for Excellence drive us to seek creative solutions for our business clients by developing state-of-the art products and services through our dedicated Innovation Team.
More than 65% of Employees are Shareholders of First Northern
With over 60% of our employees owning stock in First Northern Bank, our employees have a vested interest in customer satisfaction and the success of the Bank.
Region's Only Community Bank with a Local Mortgage Division
Local underwriting, local decisions, local processing, payments made locally... work with a mortgage lender you can trust! Meet our Mortgage Team.
Leading the Way in Clean Energy Lending
Having financed millions of dollars in solar projects, First Northern Bank is the region's leading community bank in clean energy lending. Learn More about our Green Initiative.