Agribusiness
Our managers and lenders have an average of over 10 years experience with First Northern Bank – DOUBLE the industry average. We have the expertise to understand the nuances and intricacies of your industry and use local decision making to meet your needs.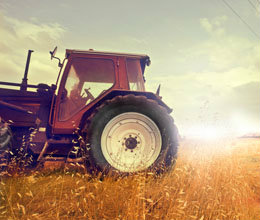 Agribusiness
Farming and agribusiness are a major focus for First Northern Bank. Our Agribusiness Lending Team brings together more than 115 years of agribusiness experience among them. We are committed to providing you customized and competitive financial services solutions. Whether you are purchasing, making improvements, or refinancing, we have the right financial solutions necessary to help you grow your farming operation.
Contact one of our lenders to see how we can help you!
Matthew Peyret
SVP/Agribusiness Loan Team Manager
(530) 406-2053
Jack Vickrey
VP/Agribusiness Loan Officer
(530) 795-6403
Harry Sidhu
VP/Agribusiness Loan Officer
(707) 678-7823
Brenda Lopes
VP/Agribusiness Portfolio Manager
(530) 709-6290
Jessica Kilkenny
VP/Community Relations Officer
(530) 795-4501
Lending Solutions
Crop Production Line of Credit
Equipment Loans and Leases
Development Loans
Agribusiness Lines of Credit
Agribusiness & Farm Real Estate Term Loans
Livestock Loans
Cash Management Products & Services
Business Debit Card
Origination of Electronic Transactions (Direct Deposit & Direct Payment)
Bill Payment
Wire Transfers
EFTPS Tax Payments
Interested? Reach out to us to learn more.