Lightning Loans
We invest in the best bankers, resulting in First Northern Bank being the region's #1 local small business lender for over a decade.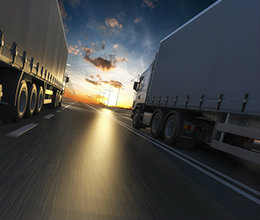 Lightning Loans
Loans at the Speed of Business
See how much credit you qualify for - $2,500 to $50,000!
Since time is a valuable resource we are proud to introduce Lightning Loans. This is an exclusive new opportunity allowing you to apply for a business loan or line of credit online in minutes. There's no need for you to visit the bank or gather financial paperwork. Use the funds to purchase new equipment, expand your fleet or just for working capital. You will have the funds your business needs within three business days, subject to final approval.
Follow these simple steps:
Click here to apply
Enter your business info
See your potential loan amount in seconds
If approved, receive your funds within three business days
Common Questions:
How soon can I access my Lightning Loans credit account if I'm approved?

Credit lines are typically available for use within 3 business days of approval.
Do I need an email address for an account?

Yes, and the ability to receive PDF disclosures and documents online.
How much credit is available with Lightning Loans?

Approved loans and lines of credit range from $2,500 to $50,000.
There's no time like the present to get started!
Credit products are subject to credit approval. Some may restrictions apply.