Agribusiness Loans
We invest in the best bankers, resulting in First Northern Bank being the region's #1 local small business lender for over a decade.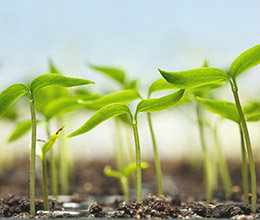 Agribusiness Loans
At First Northern Bank, we focus on local businesses — that includes our local farms and agribusinesses. Our Agribusiness Lending Team brings together more than 115 years of experience among them. We can assist farmers and agribusiness owners with various business loans. Whether you are purchasing, making improvements, or refinancing, we have the loan product and knowledge necessary to help you grow your business.
Summary
Attractive rates for a wide range of agribusiness-related needs

Working capital
Inventory
Vehicles
Irrigation systems
And more

Loan types include

Crop production loans
Equipment loans & leases
Development loans
Agribusiness lines of credit
Agribusiness & farm real estate term loans
Livestock loans

Repayment terms customized to fit your operation's unique needs
Lenders experienced in local agricultural standards
Quick, local decision-making and processing
Detailed, attentive service from start to finish
Streamlined Application Process
Our lending process requires less paperwork and quicker solutions. Applying for loans of $50,001 to $500,000 will require two years of financial information and a current crop year budget to be provided as well. Throughout every step, your First Northern Bank lending professional will be by your side.
Interested? Reach out to us to learn more.