Invoicing & Payments
Our values of People First, Absolute Integrity and a Zest for Excellence drive us to seek creative solutions for our business clients by developing state-of-the-art products and services through our dedicated Innovation Team.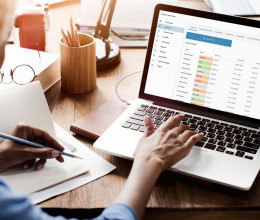 Invoicing & Payments
First Northern Bank offers Autobooks, an easy-to-use solution that includes everything you need to stay on top of your business – digital payment acceptance and invoicing – directly inside Online Banking and our mobile app.
Interested? Reach out to us to learn more.