Meet Our Team
We know all banks say they provide superior customer service... but our annual customer retention rate of over 97% is testimony that we have truly satisfied customers, making us #1 in community bank market share within our key markets. And, 9 out of 10 of our business clients say they would recommend First Northern Bank to their family and friends.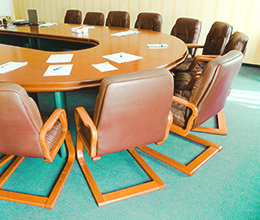 Board & Senior Management
Our Board of Directors and senior management team do a lot to give our customers the best experience as possible at First Northern Bank. Get to know them.
Learn More