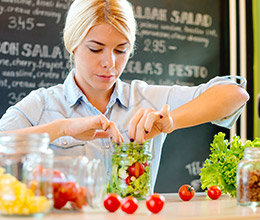 Business Interest Checking
Checking with interest for sole proprietors, non-profit organizations, attorney/client trust funds, and public entities with qualifying moderate activity.
Summary
Available to non-profit organizations, sole proprietorships, attorney/client trust funds, and public entities with moderate activity
Make the most of your money; attractive interest rates paid on entire balance
$15 monthly maintenance fee waived with an average daily balance of $10,000 for statement cycle
No minimum balance requirements
First 200 monthly transactions only $0.12/each, $0.30/each thereafter1
Up to $10,000 cash deposited and/or withdrawn per month free1
Generate professional estimates, invoices, and accept digital payments
Free return of check images for easy record keeping
Online Banking, Text Banking, and our mobile app
Bill pay available
Anytime Phone Banking
Access to more than 40,000 surcharge-free ATMs nationwide through the MoneyPass network
Cash management services available
$50 minimum deposit to open
Why First Northern Bank
We're glad you asked! Discover why more and more people are saying, "First Northern, that's my bank!" by visiting our About Us page.
Interested? Reach out to us to learn more.
Customer purchases checks. Other fees such as NSF, overdraft, ATM fees, etc. may apply. Request Schedule of Fees and Charges for details.
1 Items include checks paid, checks deposited, deposit tickets, ACH deposits, and credits. Account will be converted to Commercial Checking if transaction items or currency limits are exceeded.