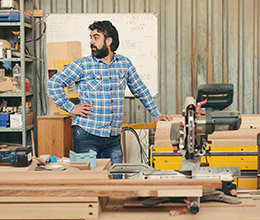 Commercial Checking
Choose a robust checking account that can handle your complex business needs. Commercial Checking is perfectly suited to bigger businesses with large transaction volumes. Enjoy unlimited monthly transactions at low per-item fees and receive earnings credits to reduce or even completely offset those fees.
Summary
Why First Northern Bank
We're glad you asked! Discover why more and more people are saying, "First Northern, that's my bank!" by visiting our About Us page.
Interested? Reach out to us to learn more.
*Customer purchases checks. Other fees such as NSF, overdraft, ATM fees, etc. may apply. Request Schedule of Fees and Charges for details.
**Earnings credit based on balance requirements and account activity.