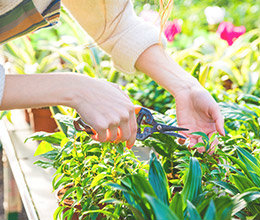 Certificates of Deposit (CDs)
Improve your earnings without risking any of your company's cash assets. A CD is the safest way to invest while still earning meaningful rates. Simply pick your term and your funds earn a guaranteed fixed rate. By laddering maturity dates, you can add liquidity to your CD investments.
Summary
Higher returns than savings accounts
Interest paid monthly, quarterly, semi-annually, or at maturity
Earnings are added to the CD, transferred to a checking or savings account, or paid via cashier's check
Fixed rates for length of term
Terms range from less than 1 year to 5 years
Automatic renewal available
Early withdrawal penalties apply
$500 minimum deposit to open
CDARS®
Looking for safety and CD-level rates for your large deposits? Find out why thousands of businesses, non-profits and public funds/governments choose CDARS — the easiest way to access multi-million-dollar FDIC insurance through our bank. (Limits apply.)
First Northern Bank can place your funds with multiple FDIC-insured institutions through the Certificate of Deposit Account Registry Service®. You only have to deal with us; we'll take care of the rest.
Full FDIC insurance
Manage multiple accounts easily
One bank, one rate, one statement
Terms from 4 weeks to 3 years
No fees
CDARS is great for individuals, non-profits, public funds, advisors, businesses, and socially motivated investors.
CDARS is a registered service mark of Promontory Interfinancial Network, LLC.
Interested? Reach out to us to learn more.