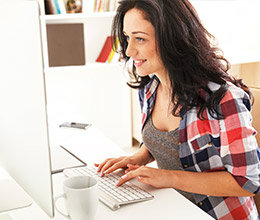 Switch to First Northern Bank
Switching to First Northern Made Simple
There's never been a better time to switch to First Northern Bank! We know how daunting the task of changing banks can seem, so we've developed two options for you to make the process simple and hassle-free.
To open these forms, you must have Adobe Reader installed on your computer. If you do not have it, you may download it here. To save any one of the following documents to your computer, right-click on the link, choose "Save Target As..." and indicate where you wish to store the file.
Option 1: Online Switch Kit
Use our convenient Online Switch Kit to make the switch. We provide the tools to transfer your direct deposits, change automatic payments and close your old accounts. This process is easy, quick and secure.
Before you begin…
Apply for a First Northern Bank Checking Account online! We have an account that's just right for you. Start online or visit one of our branch locations.
Make sure all checks have cleared on the checking account that you are closing.
Make certain enough funds are available in your new First Northern Bank checking account to cover any automatic payments you will be establishing.
Double check the maturity dates of accounts in order to avoid possible penalties.
Make sure you have bank account numbers, other account numbers, and other pertinent information on hand when filling out the Switch Kit forms.
Forms (PDF)
Request to Close Account. This form will notify your old bank that you are closing your account(s). Allow at least 30 days for outstanding checks to clear.
Change Automatic Payment. This form will notify companies to switch the account they are currently drafting for your automatic payments (utilities, mortgage, health clubs, credit cards, etc.)
Change Direct Deposit. You will need this form to switch the account to which your direct deposit is currently being credited. For changing Social Security deposits, go to www.ssa.gov/deposit/howtosign.htm or call 1-800-772-1213.
Option 2: In-Branch Switch Kit
If you would like one-on-one help switching your accounts, we're ready to help you today! Stop by one of our convenient branch locations or contact us today and we'll help you make the switch!