Healthcare & Life Sciences
Our managers and lenders have an average of over 10 years experience with First Northern Bank – DOUBLE the industry average. We have the expertise to understand the nuances and intricacies of your industry and use local decision making to meet your needs.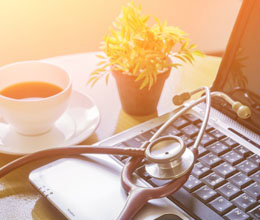 Healthcare & Life Sciences
First Northern Bank provides customized financial solutions that help support and grow healthcare practices, including medical, dental, surgery centers, laboratories and biomedical research. Taking your practice to the next level requires more than dedicated care and unparalleled knowledge — you also need a solid financial plan. Our team of devoted professionals can help customize a competitive financial services package, including an array of cash flow solutions to optimize your practice's revenue cycle management.
Lending Solutions
Practice Acquisition Loans
Equipment Loans & Leasing
Business Expansion Loans
Home Equity Lines of Credit
Term Loans
SBA Loans
Business and Personal Credit Cards
Commercial Real Estate Loans
Construction Loans
Cash Management Products & Services
Business Debit Card
Origination of Electronic Transactions (Direct Deposit & Direct Payment)
Bill Payment
Wire Transfers
EFTPS Tax Payments
Investment & Brokerage Services
Financial Planning

Retirement & Investment Allocation

Full Service Brokerage

Equities, Mutual Funds, Annuities, Municipal Bond, U.S. Government & Agency Securities

Qualified Plans

401(k), 403(b), Defined Contribution & Defined Benefit, SEP, Simple IRAs, Single Owner 401(k), IRAs, Life Insurance, Asset Management
Interested? Reach out to us to learn more.
Securities offered through Raymond James Financial Services, Inc., member FINRA/SIPC an independent broker/dealer, and are not deposits, not insured by the FDIC or any other governmental agency, are not guaranteed by the Bank, and are subject to risks and may lose value. First Northern Bank and First Northern Advisors are independent of RJFS.