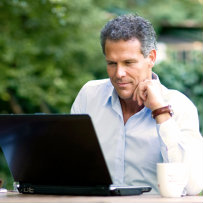 Certificates of Deposit (CDs)
A fixed term savings tool with a tiered interest rate structure offering higher rates for longer terms and larger deposits. Interest can be paid monthly, quarterly, semi-annually, annually or at maturity; it can be added to the CD, transferred to a checking or savings account , or paid via cashiers check.
Summary

Wide range of opening deposits and terms
Fixed rate of return
Higher rates than savings accounts
Higher rates for longer terms and larger deposit
Early withdrawal penalty may apply
First Northern Bank offers:
Automatic Renewable Certificates - The certificates are automatically renewed at the interest rate in effect at the time of maturity.

CDARS®

Looking for safety and CD-level rates for your large deposits? Find out why thousands of safety-conscious investors choose CDARS, the easiest way to access multi-million-dollar FDIC insurance through our bank. (Limits apply.)

First Northern Bank can place your funds with multiple FDIC-insured institutions through the Certificate of Deposit Account Registry Service®. You work with us; we'll take care of the rest.

Full FDIC insurance
Manage multiple accounts easily
One bank, one rate, one statement
Terms from 4 weeks to 3 years
No fees
No collateralization

CDARS is great for individuals, non-profits, public funds, advisors, businesses, and socially motivated investors.

CDARS is a registered service mark of Promontory Interfinancial Network, LLC.