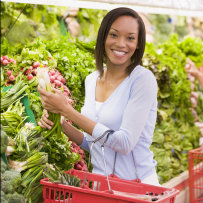 Classic Free Checking
Experience a better kind of free. Get unlimited checking privileges with no per check charges or minimum balance requirements.
Summary

No minimum balance
No monthly service charge
No per check charge
Unlimited check writing
Easy to balance monthly statement
No Monthly or Annual Maintenance Fee Debit Card
Free Mobile Banking
Free eStatements
Direct deposit available
$50 minimum deposit to open

*Customer purchases checks.

Tell–A–Friend Referral Program

Word-of-mouth endorsements from our valued customers are the cornerstone of our success. If you have friends or business associates who you think would benefit from a free checking account with First Northern Bank, please give them a Tell-A-Friend coupon. For every friend who opens an account with us, you'll receive a $10 Amazon Gift Card!

Three easy steps to your free Amazon Gift Card:

Print your name and address on the Tell-A-Friend coupon. Give it to a friend and recommend First Northern Bank's Classic Free Checking* account or any other personal checking account.
When your friend opens a new checking account with us, we'll validate this coupon and mail it to you.
The next time you visit any First Northern Bank location, present this coupon with its validation and we'll reward you with a $10 Amazon® Gift Card!

*Customer purchases checks.

We reserve the right to substitute an item of similar value. Amazon.com is not a sponsor of this promotion. Amazon, Amazon.com, the Amazon Gift Cards logo and the Amazon.com logo are trademarks of Amazon.com, Inc. or its affiliates. Amazon.com Gift Cards ("GCs") may be used only to purchase eligible goods on Amazon.com or its affiliated website Endless.com. GCs cannot be redeemed for purchases of gift cards. GCs cannot be reloaded, resold, transferred for value, redeemed for cash, or applied to any other account. For complete GC terms and conditions, see http://www.amazon.com/gc-legal. GCs are issued and © 2010 by ACI Gift Cards, Inc., a Washington company.