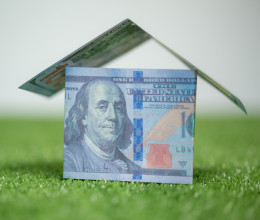 Delayed Financing on Home Loans
Have you heard about Delayed Financing? Let's talk. Paying cash for property has become more common and often provides an advantage over potential buyers. However, purchasing with cash effectively ties up a significant amount of savings into the property.
Summary
Delayed Financing essentially offers buyers a way to purchase a home in which you pay cash up-front, then quickly obtain a mortgage on the property – effectively returning a large portion of the money you paid to acquire the home.
Release the cash tied up in your new home to:
Rebuild your savings
Pay for home repairs or renovations
Eliminate high-interest debt
Purchase additional property
Now's the time to rethink your homeownership journey and First Northern Bank can help. Give us a call at (800) 682-8648 or find a Mortgage Loan Officer.