Privacy Policy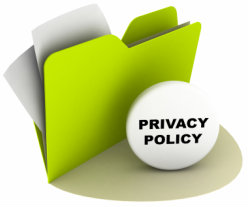 At First Northern Bank, the basis of each customer relationship, many of which span generations, is trust. We value the trust you place in us, and preserving this trust is one of our guiding principles. Your choice to do business with us is an important decision. We take our obligation to keep information about you and your accounts secure and confidential very seriously. At the same time, we want to offer you the array of financial products and services you need to accomplish your financial goals. We believe we can do both through our privacy policy outlined below.
Recognition of Your Expectation of Privacy
We recognize your right to privacy at First Northern Bank. We recognize that you have a right to expect your personal financial information to remain private and secure. We will maintain standards to ensure that your information is private and secure at all times.
The Collection and Use of Information
We collect, retain, and use information about you only when it may be necessary or helpful in handling your business or in marketing other products and services we may offer.
We may collect nonpublic personal information about you, such as:
Information we receive from you on applications or other loan and account forms;

Information about your transactions with us, our affiliates and other third parties; and

Information we receive from third parties such as credit bureaus.
"Nonpublic personal information" is personal information about you that is not available to the general public. For example, nonpublic personal information includes information regarding your deposit account balance, transactional and overdraft history and your loan balance and payment history. It also includes such things as your income, references and other information you furnish when you apply for an account or loan with us, and information we might obtain about you from other sources, such as credit bureaus.
We collect only the information necessary to deliver quality products and services to our customers. Information may be used or shared for a number of purposes such as:
To maintain the security of your accounts and to protect you and our institution against fraud.

To process your requests such as loan applications, purchases, and ATM withdrawals.

To service your accounts by issuing checks, ATM cards, and account statements.

To develop new products to meet your needs or to inform you of any products that can meet your needs now.

To satisfy legal requirements, such as for tax reporting as required by state and federal government.
What Information We Disclose
We may share information about our direct experiences with you, with affiliates, and other third parties. This information would include transactional information, loan or deposit balances, payment history and details about the collateral we might hold to secure your loans. Situations where this type of sharing would be appropriate could include our routine reports to credit bureaus, when others ask for credit references, and when you request or authorize it.
In addition, we may disclose any of the information we collect about you, as described above, to third-party companies that perform marketing services on our behalf, and to companies that assist us in delivering our services to you (e.g., check printers, data processing companies and credit life insurance companies). However, all of these third parties are receiving this information with a commitment to use it only for the purpose it was given them, and to safeguard the information from unauthorized access.
Occasionally customers provide us with medical or health information, for example, when they complete an application for credit life insurance in conjunction with a loan request. If we receive medical or health information about you, we will not share the information except to provide the services you have requested or initiated.
Finally, we may disclose any of the information we have collected about you when it is required or allowed by law (e.g., subpoena, investigation of fraudulent activity, request by our banking regulators, etc.).
We do not sell information about you, nor do we provide account or other personally identifiable information to any third party companies for the purpose of independent telemarketing or direct mail marketing of their products or services. If we decide to change this policy, we will inform you of the change before it takes effect, and will give you the opportunity to prevent this sharing by "opting out."
Protecting Your Information
We have strict internal policies against unauthorized use or disclosure of customer information. We safeguard information according to established security standards and procedures, and we continually assess new technology for protecting information. Customer information is accessible only to employees who need it to conduct your financial affairs. Our employees are educated on the importance of maintaining the confidentiality of customer information and employees who violate customer confidentiality are subject to disciplinary measures. We will not share customer information with any company that does not agree to keep your information confidential. Third-party companies that we work with are carefully selected, and any information that is shared is subject to a strict confidentiality agreement.
Accuracy of Information
Every effort is made to ensure that our records are complete and correct. If an error is noted on your statement or in any other communication from us, please contact us at the number listed on your account materials as soon as possible.
If you decide to close your account(s) or become an inactive customer, we will continue to adhere to the privacy policies and practices described in this notice.
While we reserve the right to change this privacy policy at any time, you will be notified if any changes occur.
Our website
Our Website is not designed to collect personally identifying information about our site users. We use standard software to collect generic information about you such as your Internet Service Provider's domain name, the pages you visit, and the date and time of access. We use this information to create summary reports and statistics in order to determine the level of interest in information available on our website. You may elect to provide us with personal information via email, online registration and surveys; however, this information is only used internally, as appropriate, to handle your request. It is not shared with or sold to other companies.
Some areas of our website may use a "cookie" to allow the web server to log the pages you use within the site and to know if you have visited the site before. Cookies also store customer-defined preferences for features such as stock tracker, weather and favorite links available on First Northern Bank's portal.
Email
Email is not necessarily secure, and we ask that you do not provide personal or account information through email.
Linking to Other Sites
Please remember that when you use a link to go from our website to another website, our Privacy Policy is no longer in effect. If you are asked to provide information on one of those websites, we strongly urge you to first carefully study their Privacy Policies.
Children's Privacy
Our website is directed to a general audience. We do not knowingly solicit or collect personal information from children on our site.
If you would like more information about your rights to privacy, please click here, FDIC: New Rights to Privacy. If you have questions regarding First Northern Bank's privacy policy, please telephone your branch or send us an email. You may also write us, or stop by one of our branches and discuss your questions with one of our employees.
Thank you for choosing to bank with us. We appreciate your business and will continue to provide the superior service that you've come to expect from First Northern Bank.
Ways to Protect Your Privacy
Marketing Lists
The Direct Marketing Association's (DMA) mail, email, and telephone preference services allow consumers to opt out of direct mail marketing, email marketing and/or telemarketing solicitations from many national companies.
To remove your name from many national direct mail lists, write:
DMA Mail Preference Service
Preference Service Manager
1120 Avenue of the Americas
New York, NY 10036-6700
Because your name will not be on their lists, it also means that these companies can't rent or sell your name to other companies.
To remove your email address from many national direct e-mail lists, visit www.e-mps.org.
To avoid unwanted phone calls from many national marketers, send your name, address, and telephone number to:
DMA Telephone Preference Service
Preference Service Manager
1120 Avenue of the Americas
New York, NY 10036-6700
For more information, visit www.the-dma.org.
Credit Reports
Get copies of your credit reports from the three major credit bureaus at least once a year. Check for changed addresses or fraudulent account information. Copies cost about $8.00. To order your reports, contact:
For more information about protecting your privacy, visit www.ftc.gov/privacy.
Please note that this information is being provided as a service to you. First Northern Bank is not affiliated with any of these services and cannot guarantee their effectiveness.