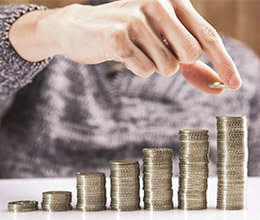 Insured Cash Sweep
Keep your multi-million dollar deposits working on overdrive without putting in extra work yourself. Insured cash sweeps allow you to benefit from full FDIC insurance through one banking relationship. It's the smart, secure, and convenient way to bank for customers looking for a high return and FDIC protection on large savings deposits.
Summary
Earn interest by putting excess cash balances in your checking or NOW account to work in money market deposit accounts
Enjoy peace of mind knowing your ICS funds are eligible for multi-million-dollar FDIC insurance
Save time by working directly with just our bank - the bank you know and trust
Interested? Reach out to us to learn more.