Customer Natural Disaster Relief
We care for others in our communities... our employees volunteer an average of over one week per year in community service, and First Northern Bank has donated over $2 million to our communities over the past 11 years.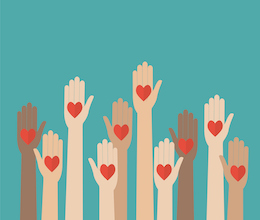 Customer Natural Disaster Relief
Natural disasters continue to impact many in our region, First Northern Bank stands committed to providing support to those affected. Should you find yourself experiencing an unforeseen hardship, please reach out to us for assistance.
We Are Here for You
Client Solutions Center

Local Branches

Mon. through Thurs., 9am – 5pm

Mon. through Thurs., 9am – 5pm

Fri. 9am – 6pm

Fri. 9am – 6pm

(877) 362-6000

Auburn Branch: (530) 885-5009

Colusa Branch: (530) 458-4884
(Closes at 4pm)

Emergency Support Lines:

Davis Branch: (530) 758-7500

Mon.‌ ‌through‌ ‌Fri.‌ ‌8‌am‌ – ‌5‌pm‌

Dixon Branch: (707) 678-4422

‌Mortgage: (800) 682-8648

Fairfield Branch: (707) 425-2900

Home Equity: (530) 297-3900

Orland Branch: (530) 865-2127
(Closes at 4pm)

Small Business Lending: (916) 325-8510

Rancho Cordova Branch: (916) 642-1477

Roseville Branch: (916) 787-8510

Online Services:

Sacramento Branch: (916) 246-7665

You can access your accounts 24/7 through

Vacaville Branch: (707) 447-8600

Online Banking, Text Banking, and our mobile app.

West Sacramento Branch: (916) 372-1023

Willows Branch: (530) 934-3821
(Closes at 4pm)

Winters Branch: (530) 795-4501

Woodland Branch: (530) 661-6000
We're Committed to Helping in Recovery Efforts