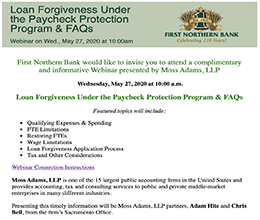 Published: May 21, 2020
Loan Forgiveness Under the Paycheck Protection Program & FAQs Webinar presented by Moss Adams, LLP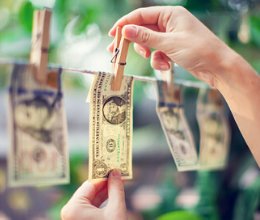 Published: May 12, 2020
As Americans kick off the spring season by cleaning, sorting and tidying up around the house, First Northern Bank is encouraging consumers to add financial organization to their spring-cleaning to-do list.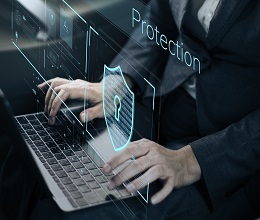 Published: April 13, 2020
Taking advantage of current events is a common tactic that cybercriminals use to fuel their malicious activities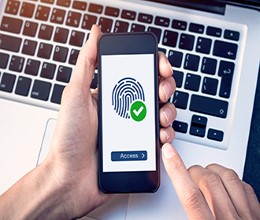 Published: March 10, 2020
12 ways consumers can take extra precaution to protect the data on their mobile device.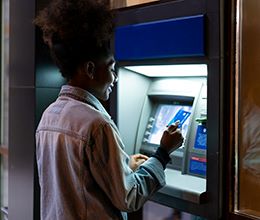 Published: February 25, 2020
We have many ATMs in our community and are dedicated to keeping our customers safe at those locations.